Culture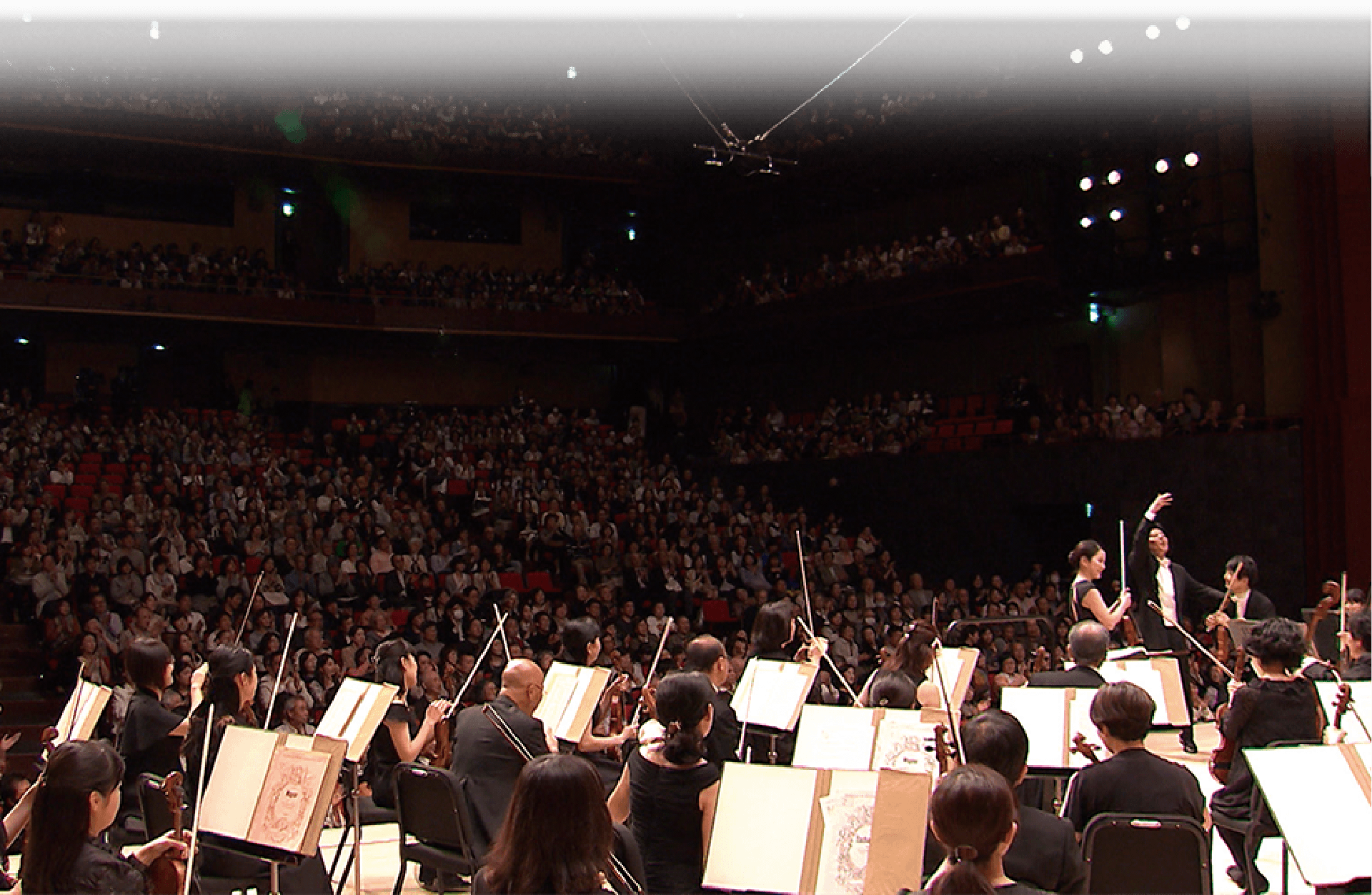 For everyone moved by music
ROHM has contributed to popularizing and developing music cultures centering on classic music for more than a quarter of a century with the foundation "Rohm Music Foundation". As for scholarship assistance for young musicians, we have supported more than 400 young musicians, such as Mr. Daishin Kashimoto, who now serves a concert master at Berlin Philharmonic Orchestra. In addition to that, we host and cooperate for concerts and operas, supporting the comprehensive theatre "ROHM Theatre Kyoto" representing Japan. ROHM, which supports musicians creating music and environments as well as audio fans enjoying music. The IC for music, which is created by our passion and technology for all those who love music. That is ROHM Musical Device "MUS-IC" (pronounce: myo͞ozik).
Quality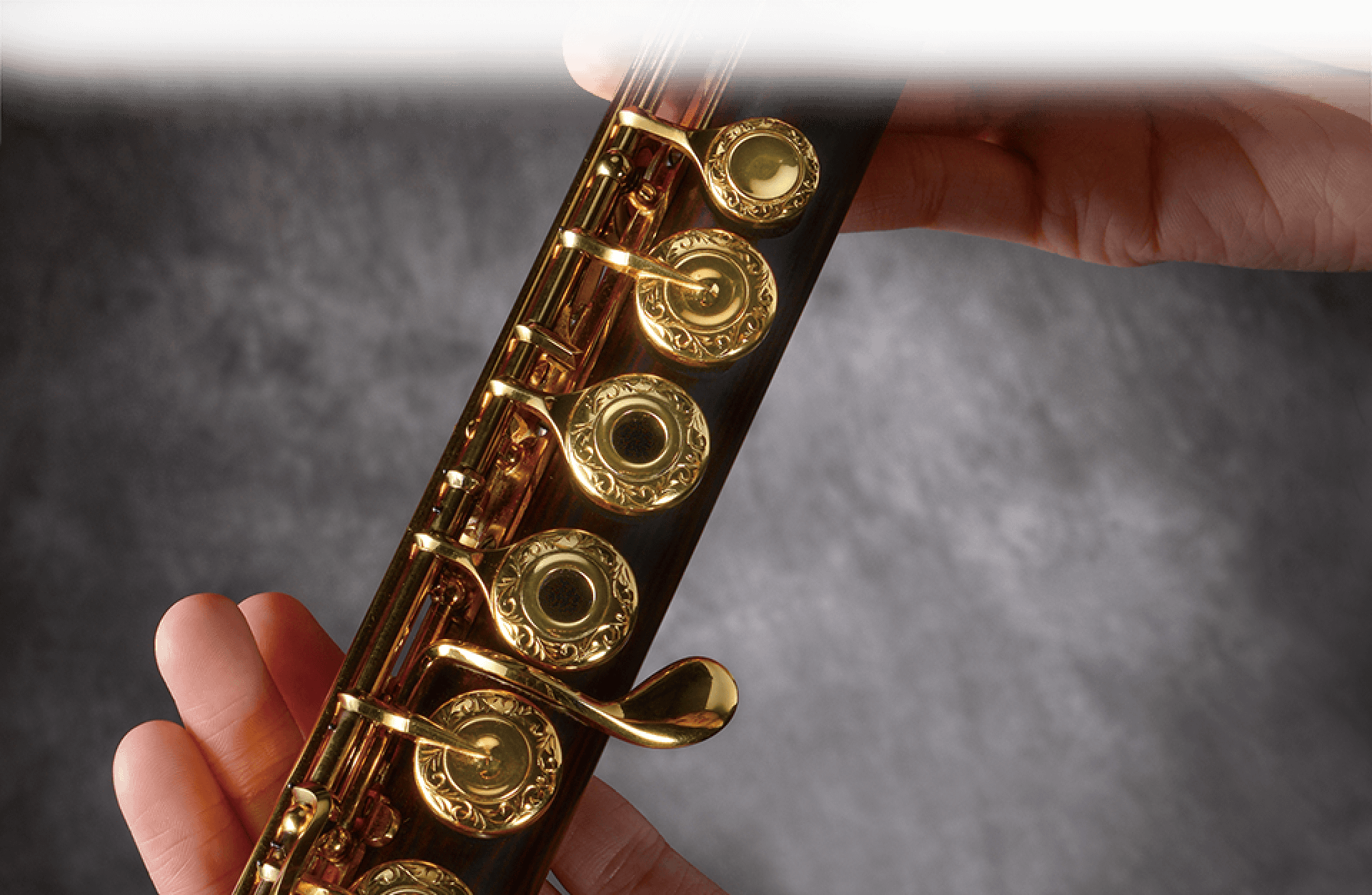 Everything starts
from quality
Quality, which is the most important for products and has to be mastered with the first priority. In musical instruments, in order to obtain a beautiful and clear tone, an accurate interval and high reliability, the product as a musical instrument must be finished perfectly. ROHM also pursue higher perfection, sticking in the principle of quality first throughout the details of products and declaring "Quality is our top priority at all times." as a company mission. Only after uncompromising quality lays the foundation, products can prove its real worth, ROHM considers. The IC for the music, which is created by ROHM's attitude toward the pursuit of quality aiming zero defects. That is ROHM Musical Device "MUS-IC".
Craftsmanship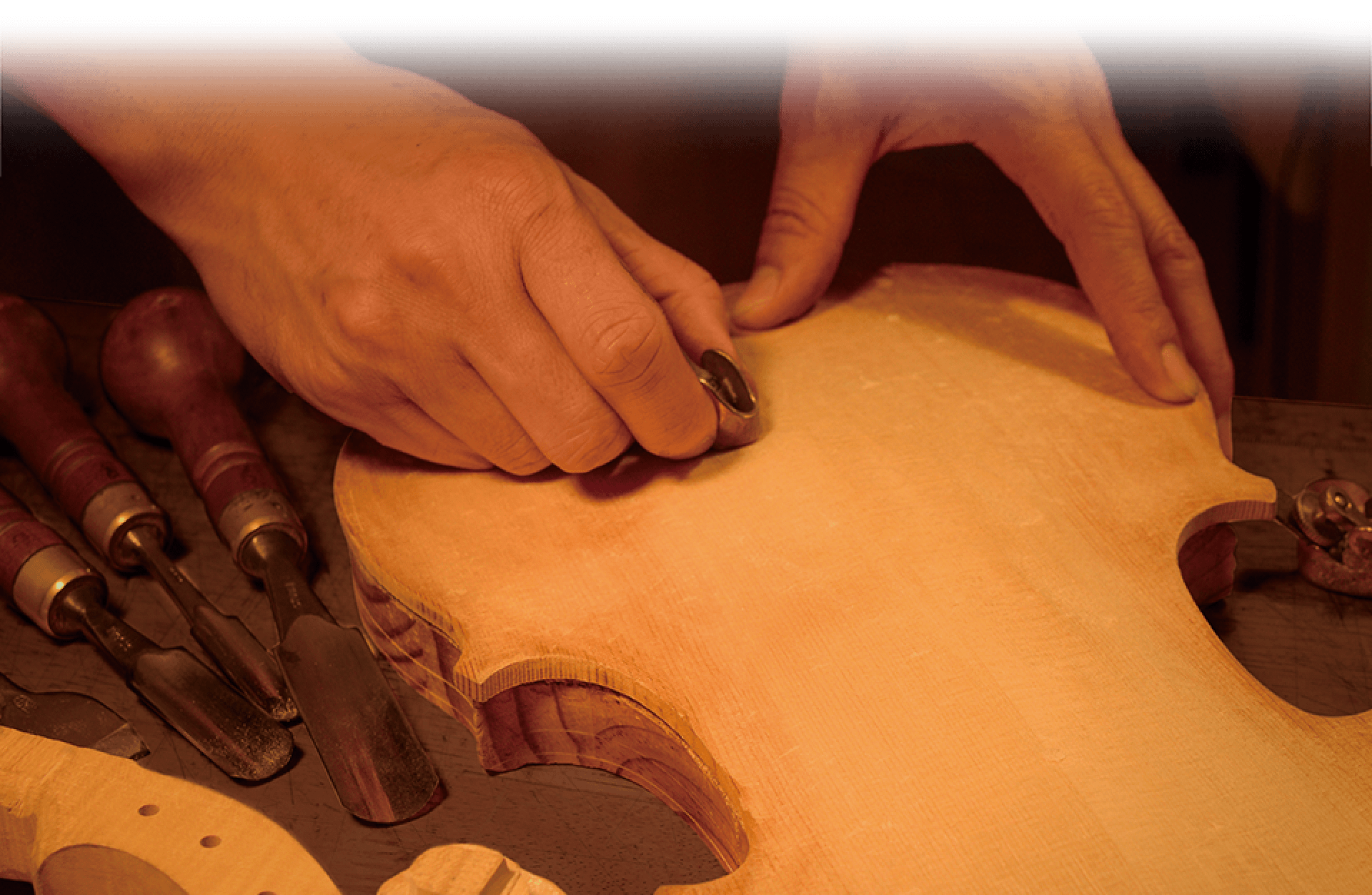 In every nook
and corner
Making musical instruments requires proficient skills, deep knowledge and passion. The best musical instrument is finished by this craftsmanship's infusion throughout all processes of making musical instruments. ROHM adopts the vertical integrated production system that all processes are finished at our site, which is unprecedented in this industry. Each process from pulling silicon ingot up to final packaging handled by engineers with prominent techniques and knowledge makes IC production uncompromising.
Moreover, besides the vertical integrated production system, we use our strong analog circuit technology which has been the foundation of ROHM's audio IC development over a half-century.
The IC for music, which is created by craftsmanship throughout all processes in the same manner as making musical instruments. That is ROHM Musical Device "MUS-IC".
Sound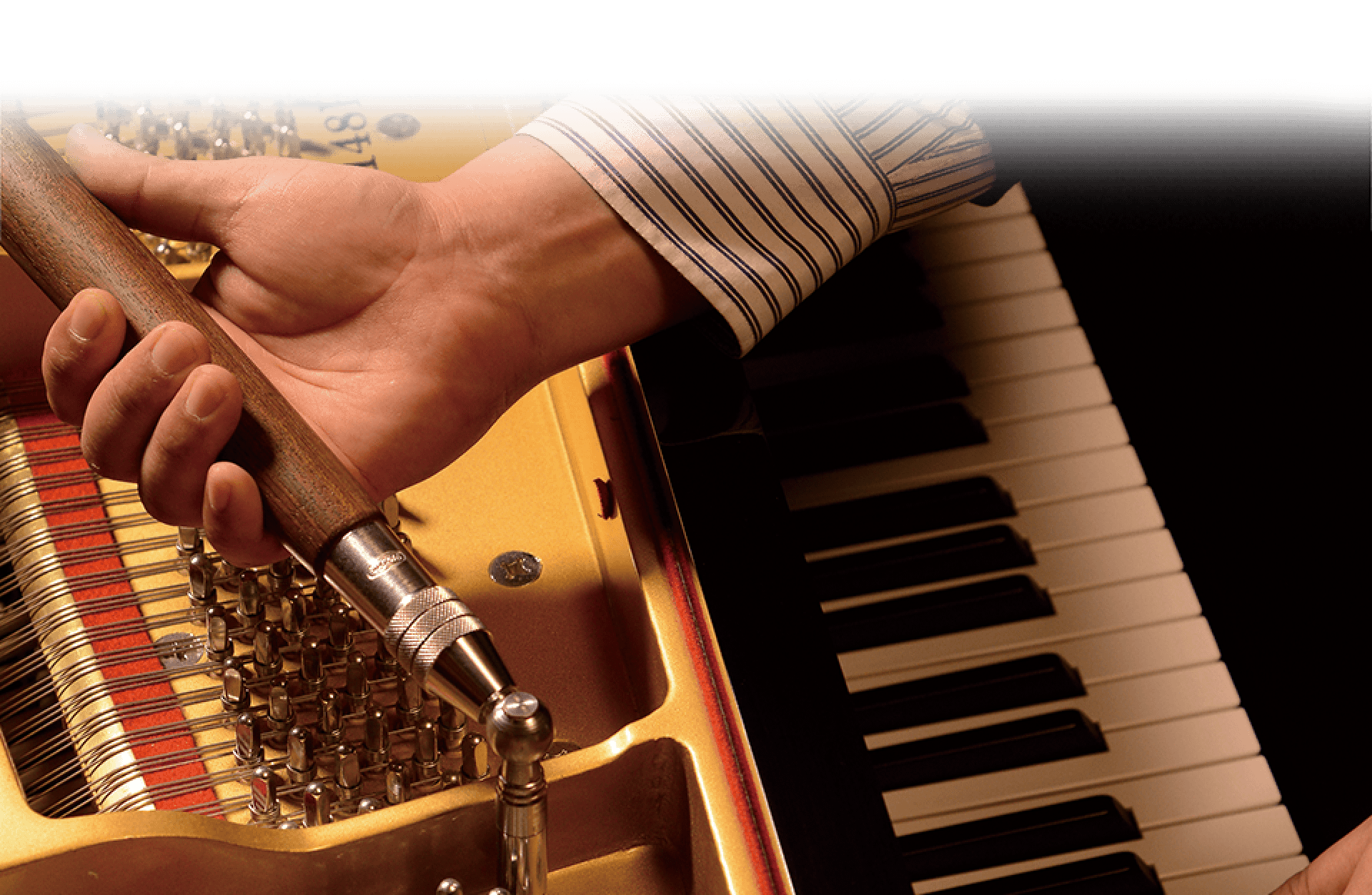 Refine the sound
as it is
Musical instruments cannot be called a true instrument by just finishing its shape. When a piano tuner fully brings power of expression which pianos originally have by adapting them to the best condition, they play a beautiful sound.
In the same manner of this tuning of pianos, the ROHM's original method "sound quality oriented design" brings the real performance of audio ICs. From among all processes of making ICs from manufacturing wafer to packaging, we abstract 28 parameters which affect sound quality.
Optimizing them one by one with careful listening tests realizes faithful play of fundamental tone drawing the beauty of music as it is. Not just making an electric feature high but making the best quality based, the IC for music, which is refined by the high priority of sound quality in each process of making ICs. That is ROHM Musical Device "MUS-IC".
From the analog audio era of the 1970s ROHM's engineers have been dedicated to the development of audio ICs for over half a century.
The resulting vibrations when a player plucks the strings in the tense stillness, the rich bass tones that produce the energetic feel of the sound, someone's voice touching our heartstrings, and the deep impression they leave when we sense them all over our bodies.
In other words, the above engineers have been aiming to express the view of the world that musicians create.
And in making that dream come true they have pursued both the numerical values and sound quality performance required in an audio device to the utmost limits.
The masterpiece of ROHM audio systems that were created through the ardency of engineers:

Product Lineup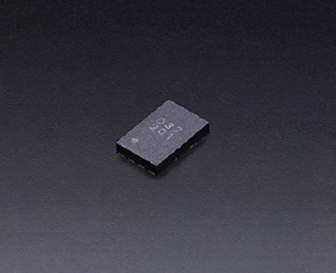 Delivers higher sound quality by providing clean power
The Industry's First* Power Supply ICs for High-Fidelity Audio

*:ROHM March 20, 2018 study
BD37201NUX
Ultra low noise Power Supply ICs most suited for playing high-resolution audio
Noise level: less than 3.3μVms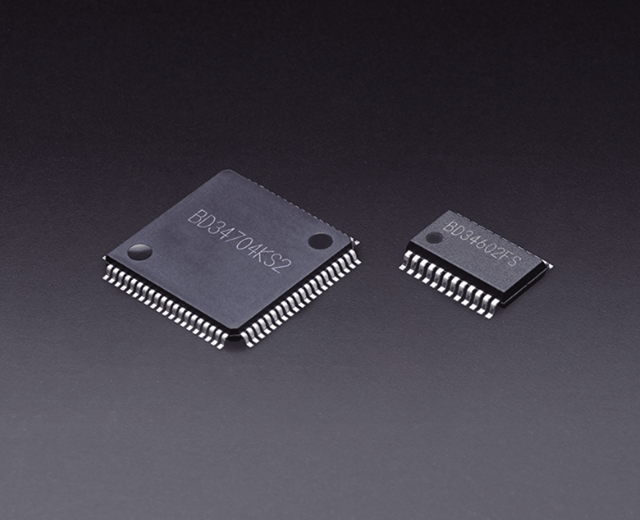 Improved spatial representation provides an immersive experience, supporting high-resolution
Sound Processor for High-end AV Amplifers
BD34704KS2, BD34705KS2 (Positive and negative power type 7.1ch),
BD34602FS-M (Positive power type 6ch for automotive)
Low distortion (0.0004%) / low noise (S/N ratio 131dB/125dB*) as the industry's highest level
The original micro step volume decreasing pop noise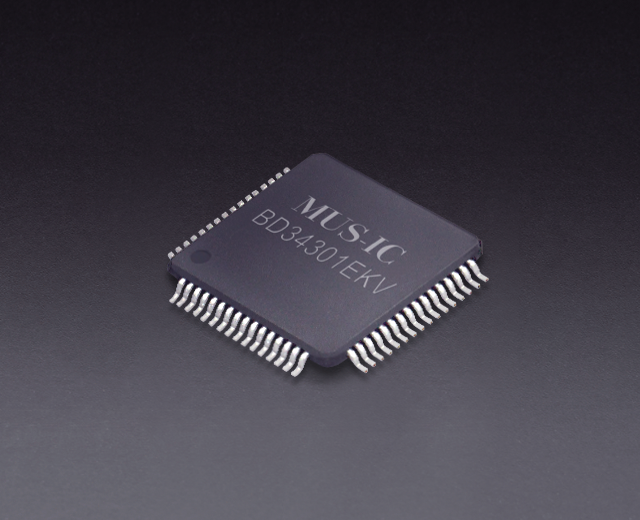 High performance Audio-DAC applied sound quality design
768kHz sampling, 32bit ⊿Σ Stereo Audio D/A Converter
BD34301EKV
World's top-class THD+N and S/N rate performance TSD+N: -115dB, S/N rate: 130dB
PCM sampling frequency: 32kHz to 768kHz
DSD native 2.8 / 5.6 / 11.2 / 22.4MHz
Current output mode: Stereo / Mono
FIR preset 8 type available (Sharp / Slow Roll Off)
Public Information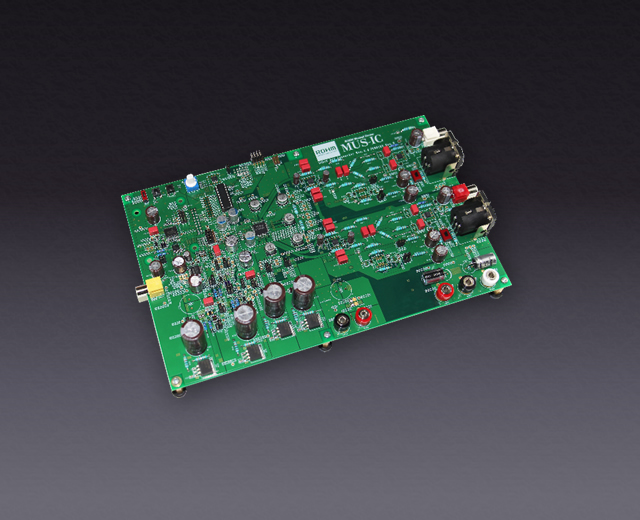 Highly regarded for their sound quality, MUS-IC brand products are increasingly being used by high-end audio equipment manufacturers around the world. Please refer to posted information.